Airports Authority of India (AAI), Dimapur Airport observed Vigilance Awareness Week (VAW) -2023 under the theme: "Say no to corruption; commit to the nation" from October 30 to November 5.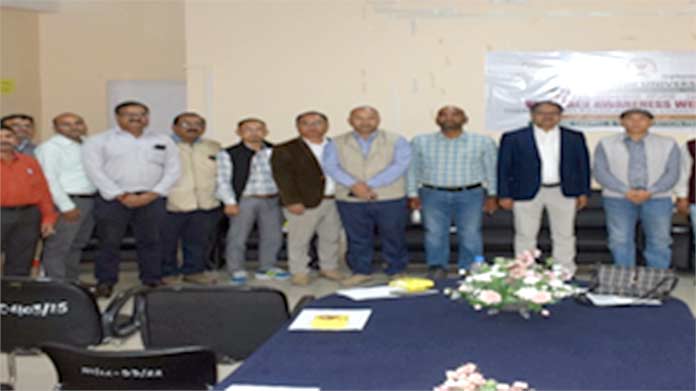 In a press release, asstt, manager (HR) AAI, C. Amenla Aier on the occasion, "Integrity Pledge" for citizens and also for organisations were taken by AAI officials, Airlines, CISF personnel and other stakeholders on October 30 in the Airport Terminal Building.

Various activities on the said theme during the observance were also observed such as E-Pledge taken from Airport users, posters and banners displayed in the Airport Terminal Building (Departure, Arrival Lounge & Security Hold Areas), walkathon, essay writing competition, quiz competition, painting competition for children and closing ceremony alongwith prize distribution.

Meanwhile, Nagaland University (NU) also observed the Vigilance Awareness Week as directed by CVC by carrying out awareness activities like online quiz etc and pledge taking ceremony for the employees of the University.

The formal event constituted a short briefing by VC, Prof J.K. Patnaik, who spoke on the vigilance relating to the appositeness, relevance from law perspective and its benefits in relation to the University. Finance Officer, Albert Khizo explained elementary aspect of vigilance by giving awareness about the relevance and practical side of the vigilance in the organisations.

Resource person from academics was Prof Dasarathi Bhuyian, Political Science department who delivered a short lecture on anti-corruption topic. Pledge was administered/ guided by the registrar, Dr Abemo with officials and staff of the University.