HIMANTA, RIO TO GO TO DELHI TO FINALISE GOVT DEAL
Even after two days of securing an absolute majority with 37 seats in the 60-member assembly, the NDPP-BJP alliance was yet to stake claim to form the government in the State.
Though the NDPP legislators had unanimously elected Neiphiu Rio as the leader of NDPP legislature party, BJP was yet to formally hand over the letter of support of its legislators to the governor, accepting Rio's leadership.
When contacted, BJP sources said that this (letter of support) would be done after finalizing the name of its legislature party leader. While not denying that there is an ongoing tussle over who will be the BJP Legislature party leader, sources however said that party high command will take the final call.
Meanwhile, sources said that Rio and NEDA convenor & Assam chief minister Himanta Biswa Sarma will be leaving for Delhi on Sunday to hold meeting with Union Home minister Amit Shah and other Central leaders to finalize the government formation in Nagaland.

Himanta will arrive Dimapur on Sunday morning by chartered flight and leave for Delhi with Rio. "Everything will be clear about BLP leader, cabinet berth for BJP MLAs etc. after the meeting between Rio, Sarma, Shah and the Central leaders in Delhi," BJP sources said.
Soon after Rio returns from Delhi (by March 5 evening), a joint meeting of the BJP and NDPP MLAs will be held, sources added.

Currently the NDPP legislators are camped in Kohima while most of the BJP legislators are camping at Niathu Resort, Chümoukedima, sources said. It was learnt that a group of BJP legislators had rushed to Guwahati on Friday to meet Sarma to discuss about government formation and leadership (BLP) issue, but they were directed to return to Nagaland and stay put.
Correspondent Adds: Meanwhile, highly placed sources informed that Y Patton may likely continue as the BJP Legislature party leader, which will mean retaining the post of deputy chief minister sans home portfolio.
Sources said that Patton, who had held the Home portfolio for 10 years, may have to let go of Home departmet this time.
It was also learnt that Eastern Nagaland People's Organisation (ENPO) was also anticipating induction of legislators from Eastern Nagaland with good portfolios, keeping in mind the implementation of the agreement between ENPO and the Centre vis-à-vis 'Frontier Naga Territory'.
Interestingly, out of 20 sitting legislators from Eastern Nagaland, only four could retain their seat while the rest were new faces including five former legislators, who were part of previous governments.
Out of 20 sitting MLAs only P. Paiwang (BJP), Noke Wangnao (NDPP), CL John (NDPP) and S. Keoshu Yimchunger (NDPP) were re-elected. The former legislators include K Konngam Konyak (BJP), Naiba Konyak (LJP), P Longon (NPP), C Kipili Sangtam (NPP), A Nyamnyei Konyak (NPP).

Among them, P. Paiwang is the seniormost BJP legislator, who had been elected for the fourth consecutive term. As for the NDPP, Noke Wangnao is the seniormost from the area.
PM to attend swearing-in ceremony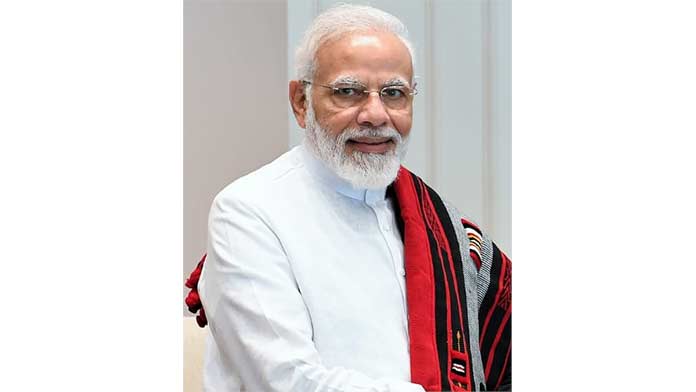 Prime Minister Narendra Modi is scheduled to attend the swearing-in ceremony of Nagaland chief minister Neiphiu Rio and his council of ministers on March 7. The term of the present government ends on March 12.
Highly placed sources informed Nagaland Post that the swearing-in ceremony will be held at Capital Cultural Centre, Kohima where Prime Minister Narendra Modi and host of central BJP leaders will be in attendance.
Modi is also expected to attend the swearing-in ceremony of the chief ministers of Meghalaya and Tripura. The oath-taking ceremony of Nagaland and Meghalaya CMs will be held on March 7 and Tripura on March 8.
Rio on Saturday submitted his resignation letter to Nagaland Governor La. Ganesan. Taking to Twitter, Rio said: "As my tenure has come to an end, I submitted letter of resignation as Chief Minister of Nagaland to the Hon'ble Governor, Shri @LaGanesan ji."
Rio, who was the longest serving chief minister, is set to create another record when he will be sworn-in to become chief minister for the fifth consecutive term.