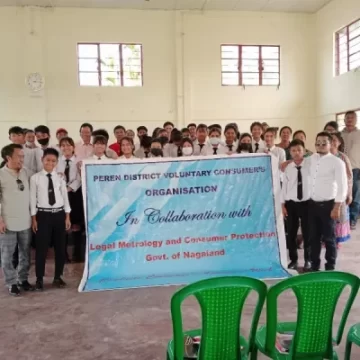 DIMAPUR: A "consumer awareness programme" was organised by Peren District Voluntary Consumers Organisation (PDVCO) in collaboration with Legal Metrology and Consumer protection, government of Nagaland on March 12 at Ngwalwa Village, Peren.
A press release by PDVCO stated that during the programme, PDVCO president, Josia Zeliang spoke on "basic rights of consumers" and advised the participants to be aware of their consumer rights.
Zeliang also cautioned them to be aware of manipulated items, sale of expiry goods, cheating and sale of goods and commodities above MRP. He also encouraged students to form consumer club in educational institutions so as to create awareness.
The programme began with invocation by Ngwalwa Village Local Baptist Church Pastor and concluded with benediction by head GB Ngwalwa Village.