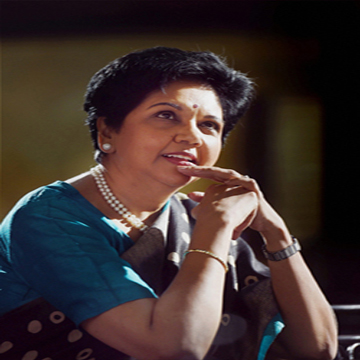 PepsiCo Inc said on Monday Indra Nooyi would step down as its longtime chief executive officer, handing over the reins to company veteran Ramon Laguarta at a time the beverage maker navigates a shrinking global soda market.
Laguarta will take over on Oct. 3 and will also join the board, the company said in a statement.
A 22-year veteran of PepsiCo, Laguarta oversaw global operations, corporate strategy, public policy and government affairs in his role as president. He has also served as CEO of the company's Europe Sub-Saharan Africa division.
He was elevated to president in September of last year and was widely expected to succeed Nooyi, though at the time of his appointment Nooyi said she would remain CEO "for the foreseeable
future".
"Ramon Laguarta is exactly the right person to help build on @PepsiCo's strong position and success. He has been a critical partner and friend and I am positive that he will take PepsiCo to new and greater heights in the years to come," Nooyi tweeted on Monday.
Under Nooyi's 12-year tenure as CEO, she has boosted sales of the Mountain Dew and Gatorade maker to $63.5 billion, up 80 percent from when she started. The company's share price has risen 78 percent in the same period.
She is also largely credited with re-shaping Pepsi with tactical mergers and shifting to healthier drinks over sugary sodas – moving to juices and teas.
Recently, she has focused on reinvigorating sales of its marquee sodas by stepping up marketing efforts, in a bid to win market share from Coca-Cola Co.
"With a deep understanding of PepsiCo's international operations, and a broader understanding of the total company portfolio in his role as president, we believe that Laguarta is well-placed to continue executing on PepsiCo's current strategy," analysts at Cowen & Co said.
Nooyi will remain chairman of the board until early 2019.